AN EXPERIENCE YOU'LL NEVER FORGET
Journey with us to one of the most incredible spots in the world to view polar bears along the Arctic coast.
Travel to the Arctic island of Qikiqtarjuaq, of the eastern coast of Bafn Island, Nunavut. Our photo safari brings you into the heart of the Arctic in the summertime, where travellers seldom get to experience the wonders of the north with the warmer and longer days under the Midnight Sun. Enjoy the casual actvity of wildlife during this beautful time of year in the Arctic.
Spend your days exploring in chartered boats designed for touring and travel in the area. Get breathtaking photos of iconic Arctic wildlife as you glide across the Arctic Ocean, looking for splendid wildlife viewing opportunites. Surrounded by towering mountains and floating icebergs, view polar bears up-close in undisturbed splendour as they wander along rocky coastlines or perhaps swimming among majestc icebergs. Take in vast landscapes, get the opportunity to see and photograph unique wildlife, and enjoy the long pastel-coloured sunsets at night afer gourmet dinners.
Perfect for professional and keen amateur photographers looking for rare wildlife photography opportunites, this is an authentic Arctic summer adventure.
ITINERARY

➤ DAY 1 | ARRIVE IN QIKIQTARJUAQ , NUNAVUT

This safari begins in Qikiqtarjuaq, Nunavut. Depart Otawa for Iqaluit, the capital of Nunavut, and connect to your fight to Qikiqtarjuaq. On the way to Qikiqtarjuaq, you will fy over Auyuituq Natonal Park.
Keep an eye out for Mount Asgard and Mount Thor, and the world's tallest uninterrupted vertcal clif – more than 1524 meters (5,000 feet) of sheer rock.

Upon arrival in Qikiqtarjuaq, meet your Arctc Kingdom expediton leader and group members, and partcipate in a briefng at Parks Canada. Transfer to a waitng boat for a 45-minute boat ride to our Premium Safari Camp, treading past many islands and foatng icebergs. Setle into camp and enjoy a delicious meal while watching the sun dip on the horizon.

MEALS INCLUDED: Breakfast & Snack (in-fight), Dinner

➤ DAYS 2-6 | YOUR ADVENTURE BEGINS

Take in the highlights of the area from the base camp, located in a sheltered bay.

Enjoy day trips by boat to Auyuituq Natonal Park, where you may hike at the base of the Coronaton Fiord, as well as a trip to the Penny Ice Cap glacier around Bafn Island. Sampling fresh Arctc char, gathering fresh blueberries and blackberries nearby, and kayaking are also popular pastmes.

Bowhead whales are known to frequent an area just 30 minutes to 1 hour from camp, while polar bears can ofen be spoted on islands throughout the area.

In some cases, more than 20 Bafn Island polar bears can be seen on this safari! Get the chance to observe wildlife, including bowhead whales and polar bears, and visit a newly discovered bowhead whale moultng site.

MEALS INCLUDED: Breakfast, Lunch, Dinner

➤ DAY 7 | DEPART FROM CAMP

Afer breakfast, head back to Qikiqtarjuaq by boat. Transfer to the airport for your fight home.

MEALS INCLUDED: Breakfast, Snack & Dinner (in-fight)
Location
67.5556° N, 64.0257° W
Qikiqtarjuaq, meaning "the big island" in Inukttut, is a hamlet community nestled among the Arctc Cordillera Mountain range and of the eastern coast of Bafn Island. "Qik," as it's ofen referred to, is renowned for the sheer number of icebergs passing through the area and their bowhead whale and polar bear populatons.
This friendly community lies above the Arctc Circle and the residents are almost entrely Inuit. All of the Inuit guides on our trip are from Qik and know this area and the wildlife very well. Qik is also the eastern gateway to Auyuituq Natonal Park, one of Canada's most breathtaking parks known for its towering granite mountain peaks.
Summer is a fantastc tme to visit this remote region that is rarely visited, provides unsurpassed opportunites for viewing polar bears, and possibly growing cubs, as well as incredible and dramatic landscapes, with towering icebergs and mountains to make a panoramic paradise.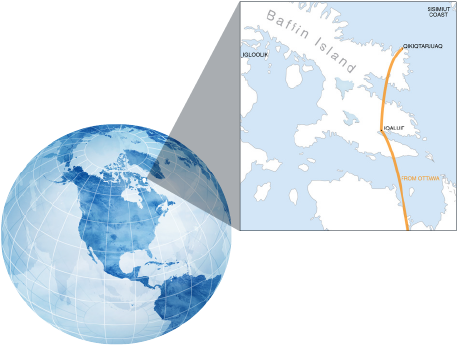 WHY ARE THERE SO MANY ICEBERGS AROUND QIK?
As the glacier reaches the head of Ilulissat Fiord, Greenland it calves more icebergs than any other in the Arctic. The icebergs slowly move down the ford to the Davis Strait. Due to the ocean currents, the icebergs foat northward to the Canadian Arctic, where the currents turn, fowing south along the eastern coast of Baffin Island and Labrador.
ACCOMMODATION
PREMIUM SAFARI CAMP ON LAND
Inspired to bring comfort to of-the-grid iconic wildlife locatons, our Premium Safari Camp brings elegance and gourmet meals to the Arctic. Spacious and warm, the modern, specially designed Arctic yurt-style safari camp structures provide an invitng home-away-from-home in one of the world's most remote and breathtaking places.
Sleep quarters are spacious and warm, 4.8m (16′) in diameter, with over 3m (10′) cathedral ceilings. They have double walls with insulaton and are entered via a lockable door. Confguratons with either two twin beds or one king-size bed are available.
Each bed is complete with matress, duvets, pillow, and a warm comforter. No detail has been overlooked – from large windows, to coat hooks and heaters for those that would like it a litle toaster.
FEATURES

3 m (10′) cathedral ceilings, with a diameter of 4.8m (16′)
Double walls with insulaton, large windows, and a lockable door
Large and spacious dining/lounge area with 24-hour snack and drinks bufet
Shared washroom with hot water sinks and showers. Note: these are eco-style, as you will be located in the wilderness.

DINING TENT

We also strive to exceed your expectatons with a diverse menu of delicious food. You will enjoy meals, snacks and desserts prepared by our executve chef in the central dining tent. This heated, open area tent has a family-style dining table and breakfast bar with fresh cofee and hot tea.

BATHROOM FACILITIES

Bathrooms are shared. The heated bathroom tent includes waterless toilets and on-demand hot water sinks and showers. All bathroom toiletries such as soap, shampoo and hand cream are provided

ELECTRONICS

Your camp is powered by generators that will allow you to charge your electronics before bed. Generators are turned of late at night and will be turned on again early the next morning. There is ample tme to charge any electronics.
SPIRIT OF ADVENTURE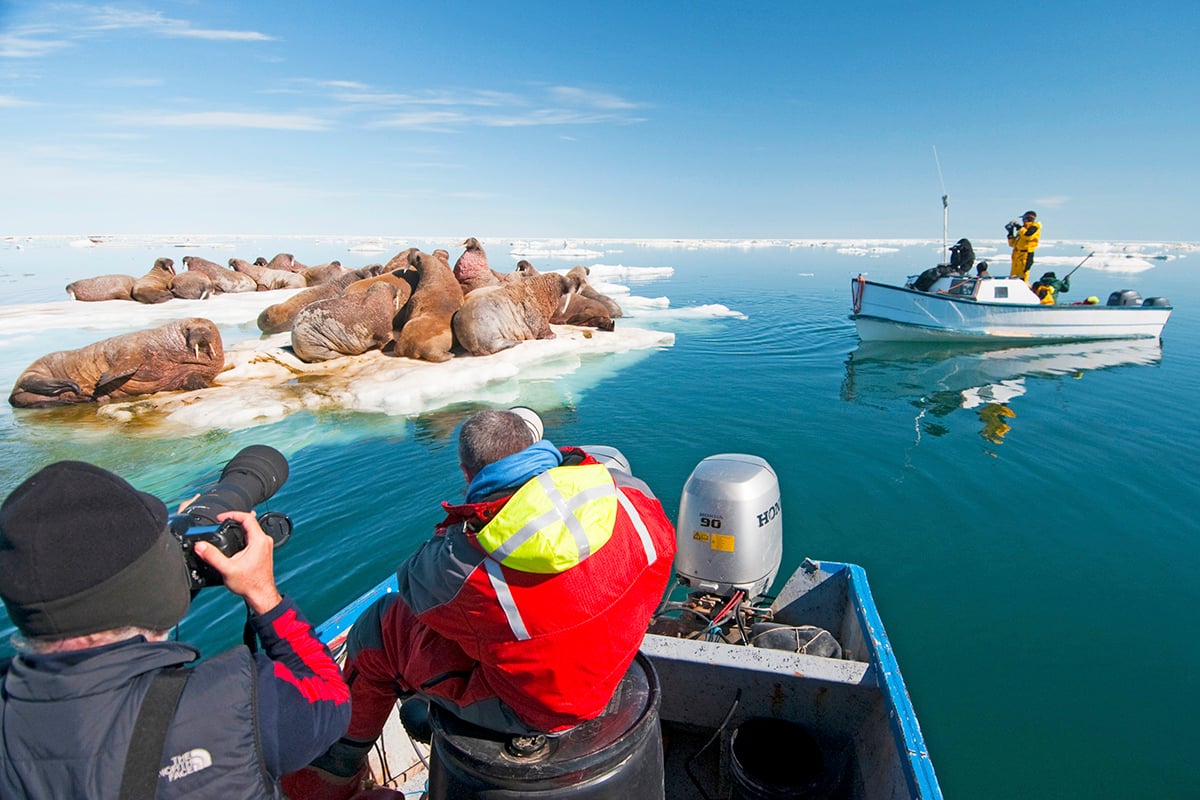 WHAT TO EXPECT
Once you have enjoyed breakfast and everyone is organised, you will head out for the day riding in a qamutik pulled by a snowmobile. Be prepared to spend large portions of the day at the floe edge location because we choose ideal locations for wildlife, but they appear on their own agenda. There will be chances to stretch, photograph wildlife and landscapes, with a snack and hot beverages breaks,
but expect to spend 8-10 hours away from camp daily.
You will spend most of the day on the land, returning to camp for your warm gourmet dinner. Make sure to take extra batteries, gear to protect your camera and clothing layers to stay warm.
PATIENCE IS REWARDED
Although this is one of the most remarkable places in the world to see narwhal and polar bear, this is still nature, and there is a risk that weather or other natural factors at play may prevent us from seeing wildlife on some days during the week. While sightings are not guaranteed, the stunning environment and the anticipation of seeing something rarely witnessed makes every moment worthwhile.
WHAT YOU MAY SEE

POLAR BEAR

BOWHEAD WHALE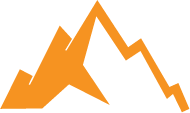 GLACIER

MIDNIGHT SUN
Please note that we do not guarantee wildlife viewing.
RESPECT
It is important to remember that we are visitors in this region and must be respectful of the people, environment and cultures. Be aware that indigenous people have the right to and do continue traditional hunting practices, and we ask that you adhere to our relationship of mutual trust and respect for their
traditional way of life. Please no photos of these activities as it may misconstrue or improperly portray their customs.
We ask that you always ask permission before taking photos of people. When visiting communities, please ask permission before taking photos of local people and especially ask parents permission before photos of any children.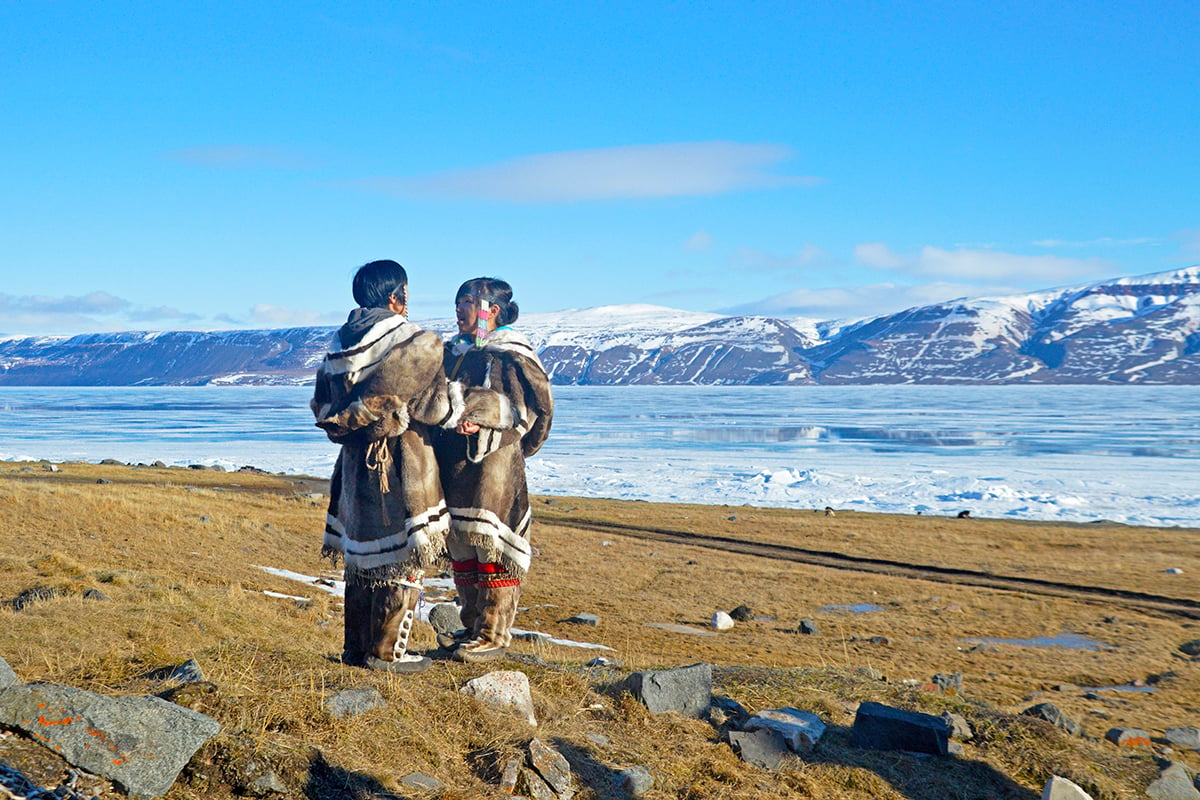 Following the Wildlife Policy of Nunavut, and for the safety of our guests and wildlife, we ensure all participants remain at a minimum distance of 100 meters (approx. 300 feet from wildlife in the wild. Arctic Kingdom Expeditions Leaders and Inuit guides are trained, and experience in polar bear safety and de-escalation.
Groups will not approach animals beyond the minimum distance, but wildlife may approach participants under safe conditions and monitored circumstances.
For more information on the Wildlife Policy of the Territory of Nunavut please visit:
https://www.canlii.org/en/nu/laws/stat/snu-2003-c-26/latest/snu-2003-c-26.html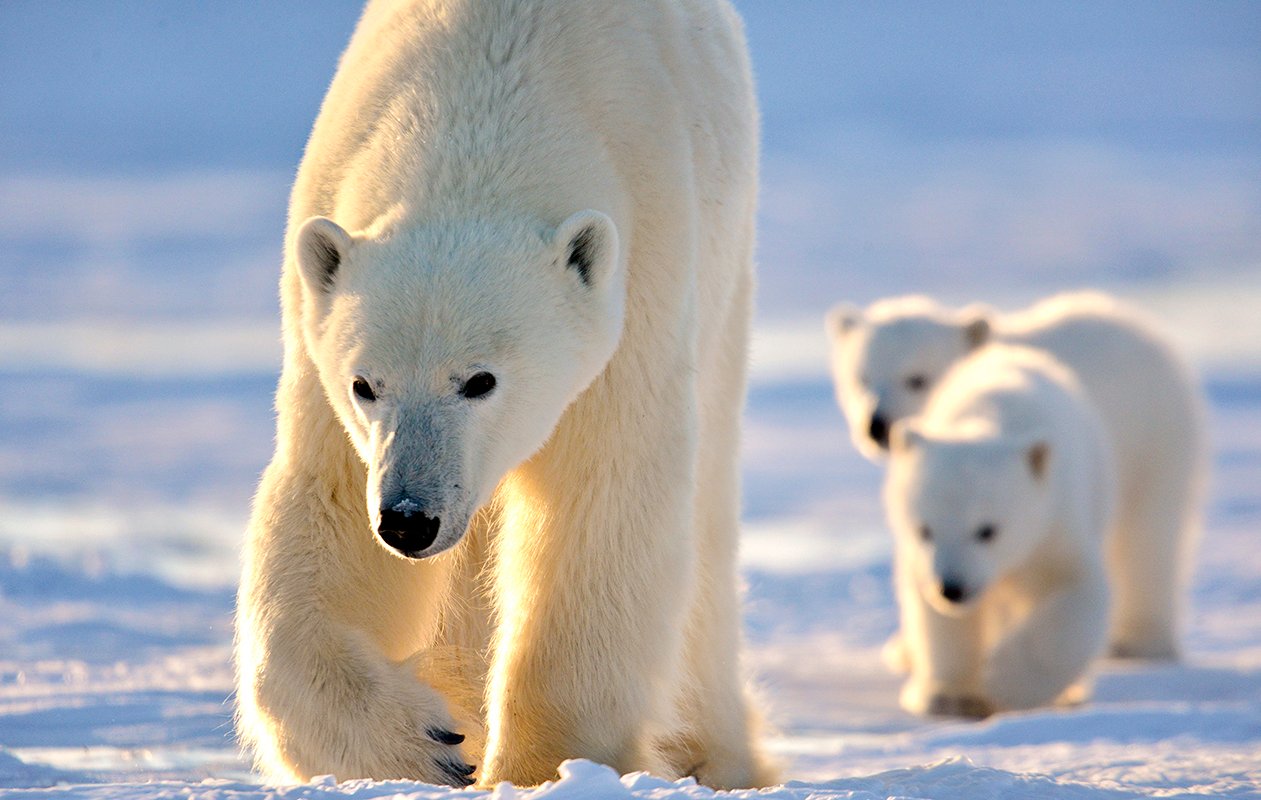 WILDLIFE CODE OF ETHICS
As wildlife viewers, our goal is to watch animals behaving in natural ways in their natural habitats. We respect the needs of wild animals for space, natural vegetation, and ecological community.We recognize our responsibility to know the consequences of wildlife viewing.
As guiding principles, we agree:
-- To view or photograph from a distance that respects the needs of wildlife, using proper equipment such as binoculars, spotting scopes and telephoto lenses.
-- Before approaching wildlife, we will first learn the spatial needs of each species and to recognize their alarm signals and behaviours.
-- To avoid noises or actions that might stress wildlife or cause animals to waste energy in unnecessary flight.
VIEWING WILDLIFE SAFELY
-- Wildlife watchersshould always be concerned about their own safety as well as that of the wildlife.
-- Animals are unpredictable. Do not approach wildlife, large or small. View from a safe distance.
-- Feeding wildlife is illegal and is a safety hazard to both people and wildlife.
-- Bears are always unpredictable and dangerous.
-- In marine habitats, be aware of many safety issues. Waves, tides, and tidal rips are hazards.
-- DO NOT disturb, move, feed or touch any wildlife.
-- ALWAYS FOLLOW the instructions of your guide and trip leaders. They are the most knowledgeable in animal behaviour and are there to keep you safe and ensure we have as little impact as possible.
Thank you for helping us conduct respectful, environmentally friendly and safe tourism!
Arctic Kingdom seeks to ensure that all of our trips contribute to the economy of the region. Tourism and film production can be a real boon to northern communities, providing income, positive cultural exchanges, and bring focus to the natural environment.
We have a 'total approach' to responsible tourism. Everything, from the way we plan and operate our trips to the practices of Arctic Kingdom as a company, is geared toward making a positive impact on the regions we visit. Arctic Kingdom trips are designed to allow a high degree of economic benefit to the communities;
we hire local guides and local drivers, buy local produce (whenever possible), eat local food, and use local services, thus ensuring that as much money as possible is retained within the local economy and the host communities. We are continually reassessing our trips, trying at all times to ensure that they are socially, economically, and environmentally sound.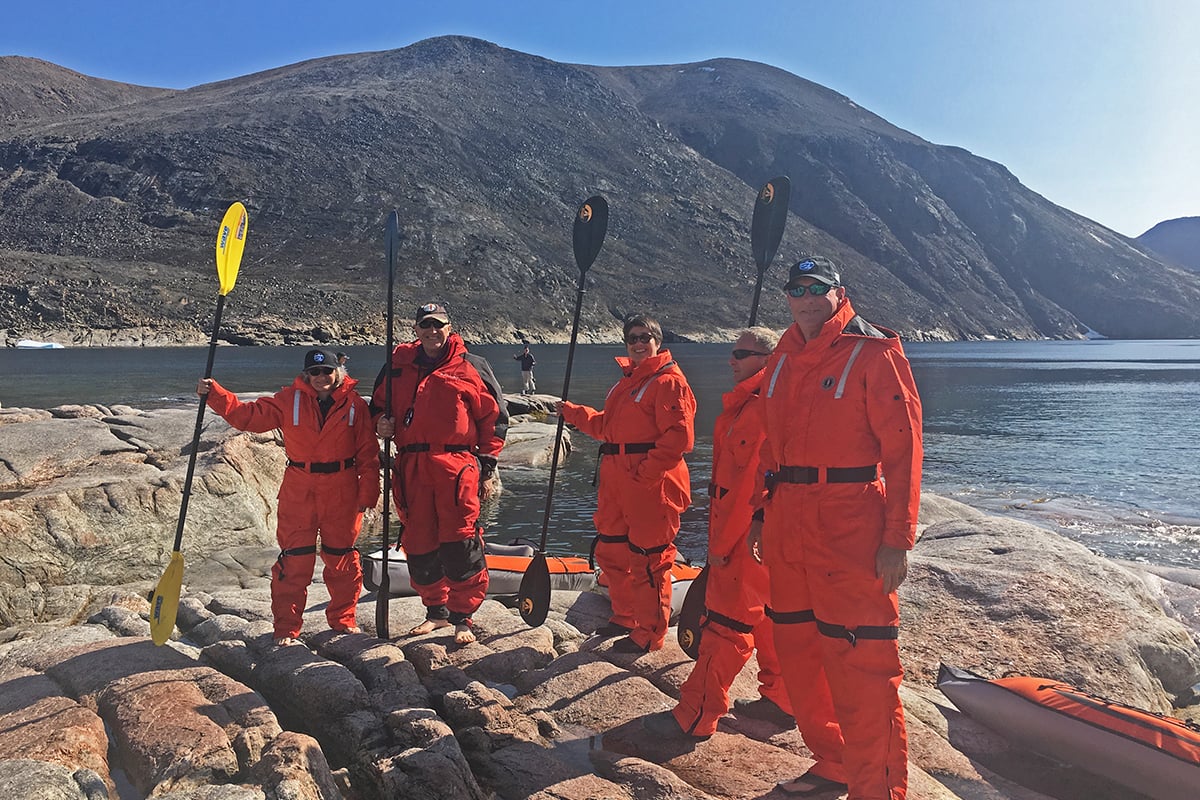 RELEVANT READING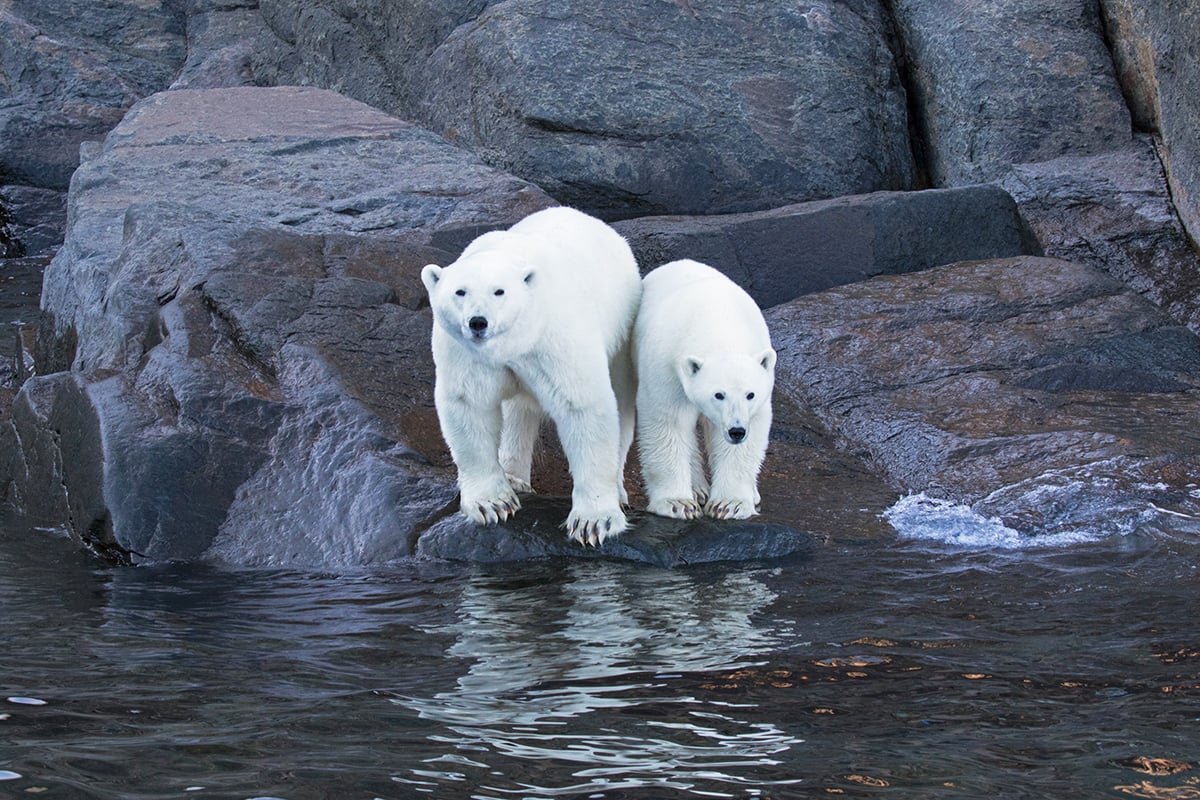 To help you prepare for your adventure and learn more about the wildlife and regions you will be visiting, we suggest the following reading materials:
"A Naturalist's Guide to the Arctic", E.C. Pielou
"Polar Bears: Natural History of Threatened Species", Ian Sterling
"Polar Bears: A Complete Guide to their Biology and Behaviour", Derocher & Lynch
"The Arctic Circle & North Pole: What Defnes Them", Mat Whitelaw,
https://arctickingdom.com/the-arctic-circle-north-pole-what-defines-them/
"3 Personal Touches That Make Arctic Kingdom Trips Special", Mat Whitelaw,
https://arctickingdom.com/3-personal-touches-that-make-arctic-kingdom-trips-special/
"8 Tips for Arcitc Wildlife Photography", Arctc Kingdom,
https://resources.arctickingdom.com/8-tips-arctic-wildlife-photography/
"Arctc Wildlife Behaviour: Photographing Wild Personalites", Mat Whitelaw,
https://arctickingdom.com/arctic-wildlife-behaviour-photographing-wild-personalities/
CAMERA GEAR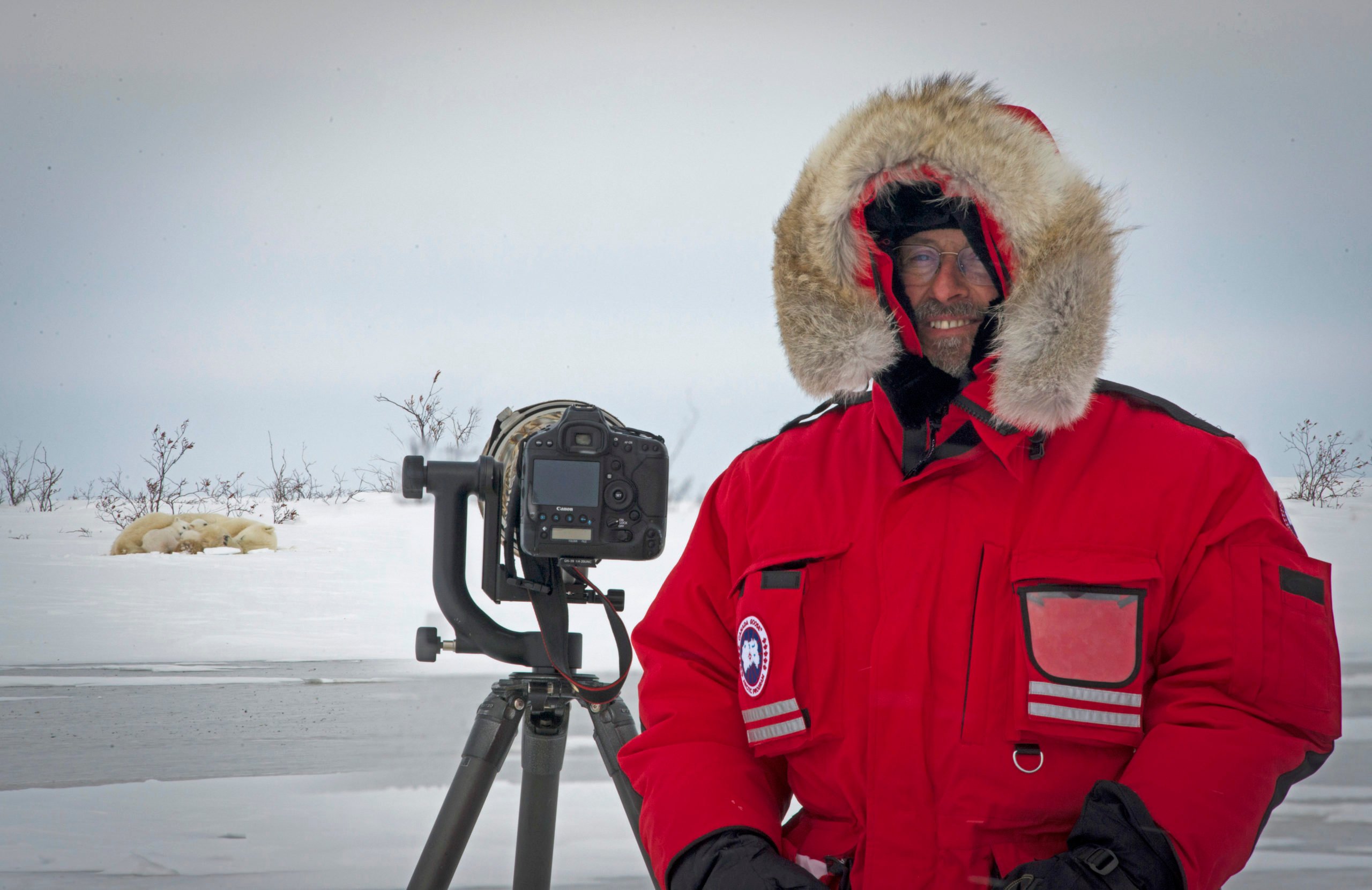 The gear you bring on an Arctic Safari depends on you! Remember, wildlife will generally be 100m away or more. For serious photographers, with the variety of wildlife and scenery available to shoot, it's a good idea to bring a telephoto lens (minimum of 300mm), a mid-range zoom (70-200mm), a teleconverter (1.4x or 2x), and a wide-angle lens (24mm or less). If you do not own a lens that fits these suggestions, renting a lens from a photography store is an economical option. Other guests have success with point-and-shoot cameras. Many photographers also find bringing a full-sized tripod or monopod beneficial.
The weather in the Arctic can be unpredictable. Depending on the season, we recommend bringing snow or rain covers and heavy-duty plastic bags to wrap your gear in the case of extreme weather. With spectacular sights at every turn, you will find yourself snapping more shots than usual. We'd hate for you to miss out on a great shot because your battery ran out! Don't forget to pack extra memory cards, batteries and chargers.
Due to the northern conditons, your cameras will face, we suggest taking partcular care when you bring your camera in from the cold temperatures of the outdoors into the warm temperatures of the tent or vehicles. Before bringing your camera inside or outside, please consider:
-- Puting your camera into a heavy-duty plastic bag before coming inside will reduce the condensation affecting your camera, leaving the moisture to form on the outside of the plastic bag. It helps if you put a small rag inside the plastic bag to absorb any moisture.
-- When you come inside, be careful not to switch your lenses right away because the inside of the camera will be exposed to any moisture and temperature shifs.
-- Be careful going outside again soon afer coming inside, for example, going back out to photograph the Northern Lights. That temperature shift can be harmful, going from the outside to the inside, and back to the outside again.
IMPORTANT NOTES
High-performance professional cameras are generally built fully sealed, meaning they are protected from harmful conditions. You should not assume it is built fully sealed unless you know for sure. We always suggest taking thorough care of your gear.