AN EXPERIENCE YOU'LL NEVER FORGET
This is an exclusive polar bear photography tour and a rare opportunity in one of the polar bear capitals of the world during the annual polar bear migration back to Hudson Bay. This cabin-based polar bear safari is specially designed to get you close to one of the world's most magnificent predators in their natural habitat and will give you some ideal polar bear watching opportunities.
Fly to the Arctic along the west coast of Hudson Bay river from Churchill, Manitoba. On this short, 50-minute fight, a lucky few may even get a chance to view and photograph Arctic wildlife from above.
Strategically located in "polar bear alley," our Polar Bear Cabins site is situated directly in the path of polar bears migratng as they search for the frst sea ice forming on the bay.
Get the opportunity to safely photograph polar bears at ground level on this safari, behind an unobtrusive electric fence. Polar bears are known to wander right up to the fence!
Escape and unplug at our intimate, remote and rustc private cabin complex for an exclusive and comfortable experience in the North during the annual polar bear migration.
LOCATION
61.1078° N, 94.0624° W
While our Polar Bear Migraton Fly-In Photo Safari isn't directly in Arviat, the Polar Bear Cabins are situated in the historical hunting ground of the people of Arviat, located just 100 km south of the town.
We work closely with the people of Arviat in selecting this site for observing polar bears and have local Inuit guides assist with polar bear viewing encounters.
On the western shore of Hudson Bay, Nunavut, Arviat is a traditonal Inuit community with rich history, and strong artistic and musical traditons. It is the home of renowned Inuit performers Charlie Panigoniak and Susan Aglukark, as well as talented carvers and seamstresses. The local carving stone is a metamorphic rock that geologists say is harder than steel! Carvings made of this compromising material are stylistcally unique to Arviat artists, ofen depicting themes of family, maternity and humanity.
The name Arviat comes from 'arviq', the Inukttut name for the bowhead whale.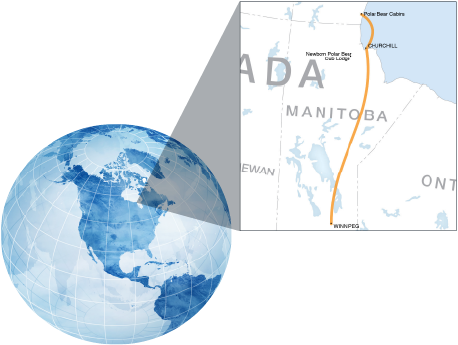 WHY IT'S CALLED POLAR BEAR ALLEY?
Along the western shoreline of Hudson Bay is a renowned subpopulaton of polar bears that take part in one of the few signifcant polar bear migrations. As one of the southern-most polar bears, during the autumn, polar bears will begin to travel north along the coastline, looking for frozen seaice strong enough to march onto Hudson Bay. Our cabins are located next to the coastline that they wander up. This route is known as 'polar bear alley.
ACCOMMODATION
POLAR BEAR CABINS
Rustic, remote and accessible by air, our Polar Bear Cabins rest on the shores of western Hudson Bay. These simple, polar bear-proof buildings surrounded by an electric fence, ofer a comfortable and safe home in the heart of polar bear country. The complex consists of three guest cabins and a central dining/lounge kitchen cabin.
Allowing for a maximum of eight guests, the Polar Bear Cabins create a private and intimate polar bear viewing experience.
Each guest cabin has an entryway for storing camera gear and tripods, and a main room featuring two beds, a small laptop computer table and adequate space for the rest of your gear and clothing. The cabins come complete with linens, duvet comforter and pillows and are kept warm and comfortable with propane heatng that is controlled by individual thermostats
DINING AND LOUNGE CABIN

We know that no amazing Arctc experience is complete without delicious food. Enjoy meals, snacks and desserts prepared by the chef in the central dining and lounge cabin. This is a great place to relax, share pictures, and recount your day with your guides and fellow adventurers.

BATHROOM FACILITIES

Each cabin has an en-suite washroom, which includes a waterless toilet and hot / cold running water for the shower. All bathroom consumables such as soap, shampoo and hand cream are provided.

ELECTRONICS

Despite the remoteness of the cabins, you will be able to conveniently charge your electronics in your cabin. Each cabin is equipped with standard North American plug outlets. In additon, a power bar is provided to ensure you can charge all of your devices. Electrical power (120VAC/60Hz) will be supplied by a portable gas generator, which is designed to use with sensitve electronics.

Reminder: If your
electronics do not have a North American standard plug, please make arrangements to bring the proper plug adapter. If it states an input of 100-240V, then no further inverter and/or adaptor is needed.
SPIRIT OF ADVENTURE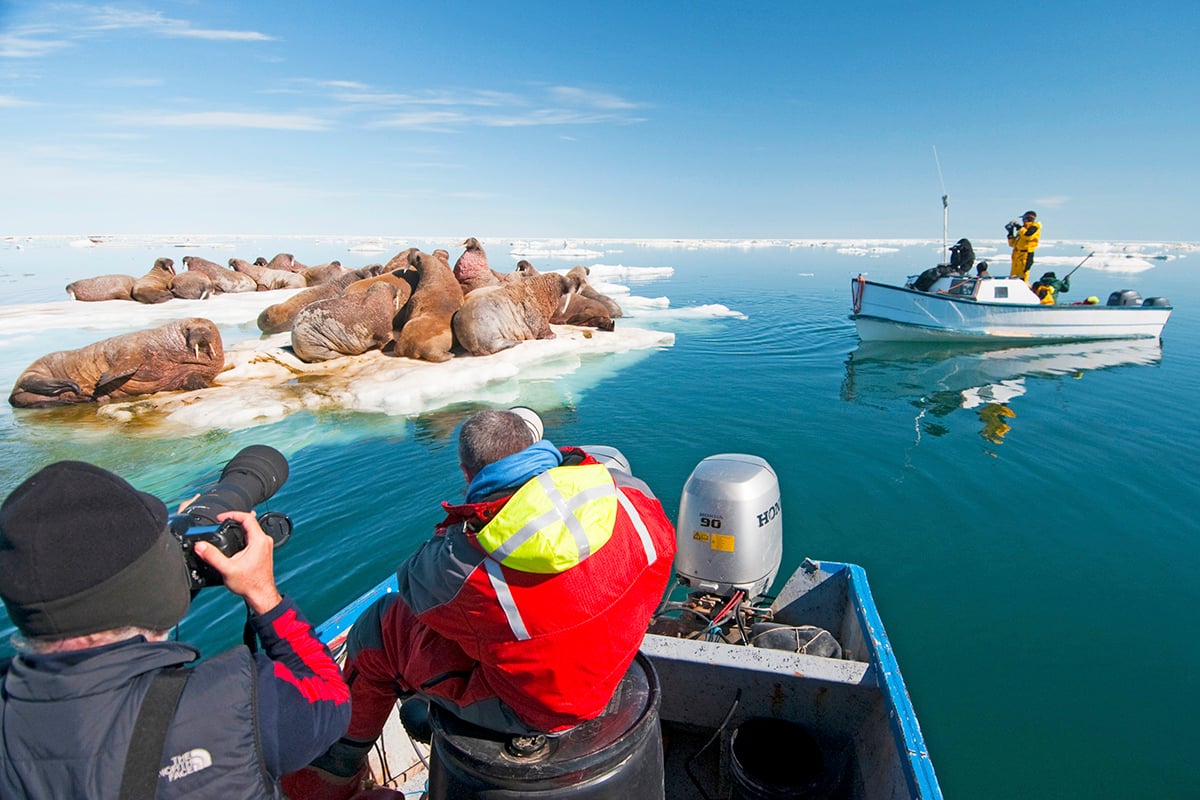 WHAT TO EXPECT
One of the highlights of this trip is the gourmet meals. Start your day with a delicious breakfast before a day of wildlife viewing and photographing opportunites. Beside wildlife viewings, there are actvities and chances to hike near the camp on the tundra or along Hudson Bay's shoreline.
What makes this trip exceptonal is that we are directly located along the well known Polar Bear Alley, which means that the animals come to you. When conditons are ideal, polar bears will walk right past the camp. Watch and photograph polar bear mothers and their growing cubs following behind. Get dramatic moments with solo polar bears resting along the beach.
Our camp is surrounded by an electric safety fence that keeps animals at safe distances but also provides extraordinary and intimate opportunities. Smaller docile animals like arctic fox and pine martens sometimes wander right into camp.
It is always important to remember that these are wild animals that are free to roam and appear when they choose. That means there might be quieter days, but our team will employ all of our knowledge of the area to increase chances.
PATIENCE IS REWARDED
Although this is one of the most remarkable places in the world to see narwhal and polar bear, this is still nature, and there is a risk that weather or other natural factors at play may prevent us from seeing wildlife on some days during the week. While sightings are not guaranteed, the stunning environment and the anticipation of seeing something rarely witnessed makes every moment worthwhile.
WHAT YOU MAY SEE

POLAR BEAR

ARCTIC FOX

ARCTIC HARE

PITARMIGAN

NORTHERN LIGHTS
Please note that we do not guarantee wildlife viewing.
RESPECT
It is important to remember that we are visitors in this region and must be respectful of the people, environment and cultures. Be aware that indigenous people have the right to and do continue traditional hunting practices, and we ask that you adhere to our relationship of mutual trust and respect for their traditional way of life. Please no photos of these activities as it may misconstrue or improperly portray their customs.
We ask that you always ask permission before taking photos of people. When visiting communities, please ask permission before taking photos of local people and especially ask parents permission before photos of any children. Similarly, please ask permission before taking photos of guides and guests.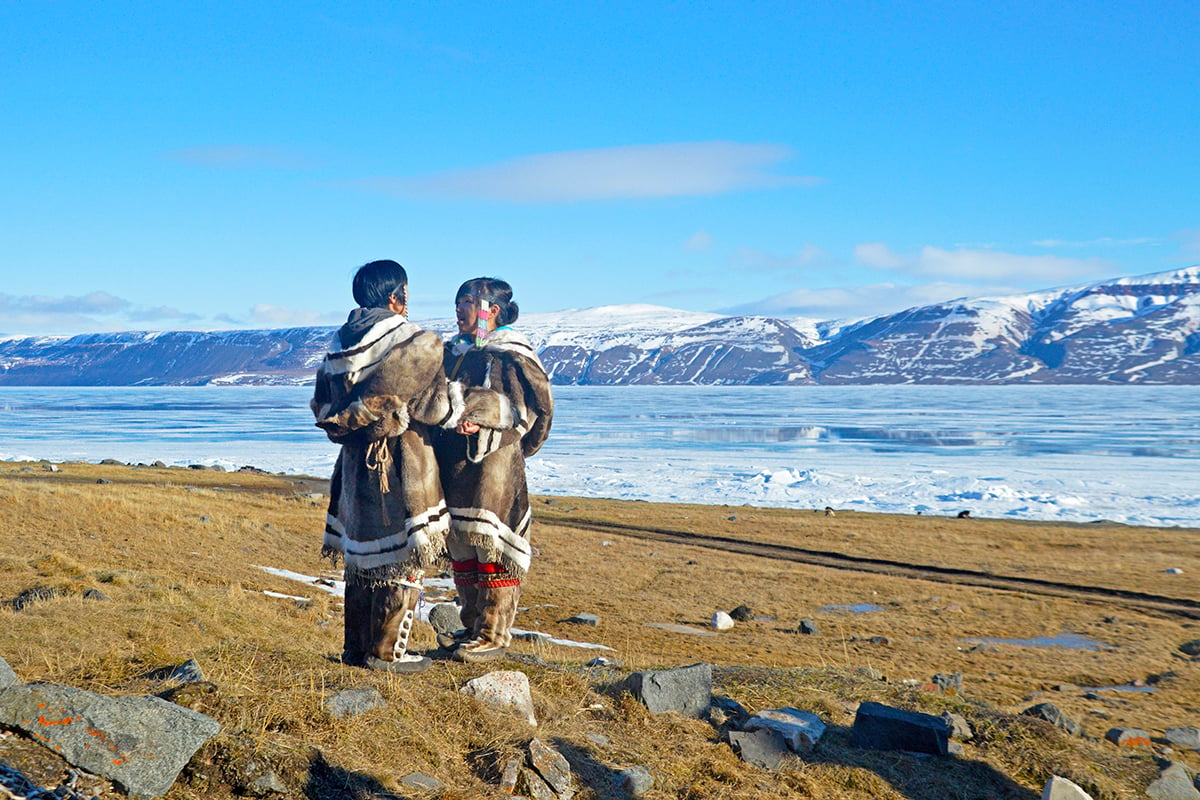 Following the Wildlife Policy of Nunavut, and for the safety of our guests and wildlife, we ensure all participants remain at a minimum distance of 100 meters (approx. 300 feet from wildlife in the wild. Arctic Kingdom Expeditions Leaders and Inuit guides are trained, and experience in polar bear safety and de-escalation.
Groups will not approach animals beyond the minimum distance, but wildlife may approach participants under safe conditions and monitored circumstances.
For more information on the Wildlife Policy of the Territory of Nunavut please visit:
https://www.canlii.org/en/nu/laws/stat/snu-2003-c-26/latest/snu-2003-c-26.html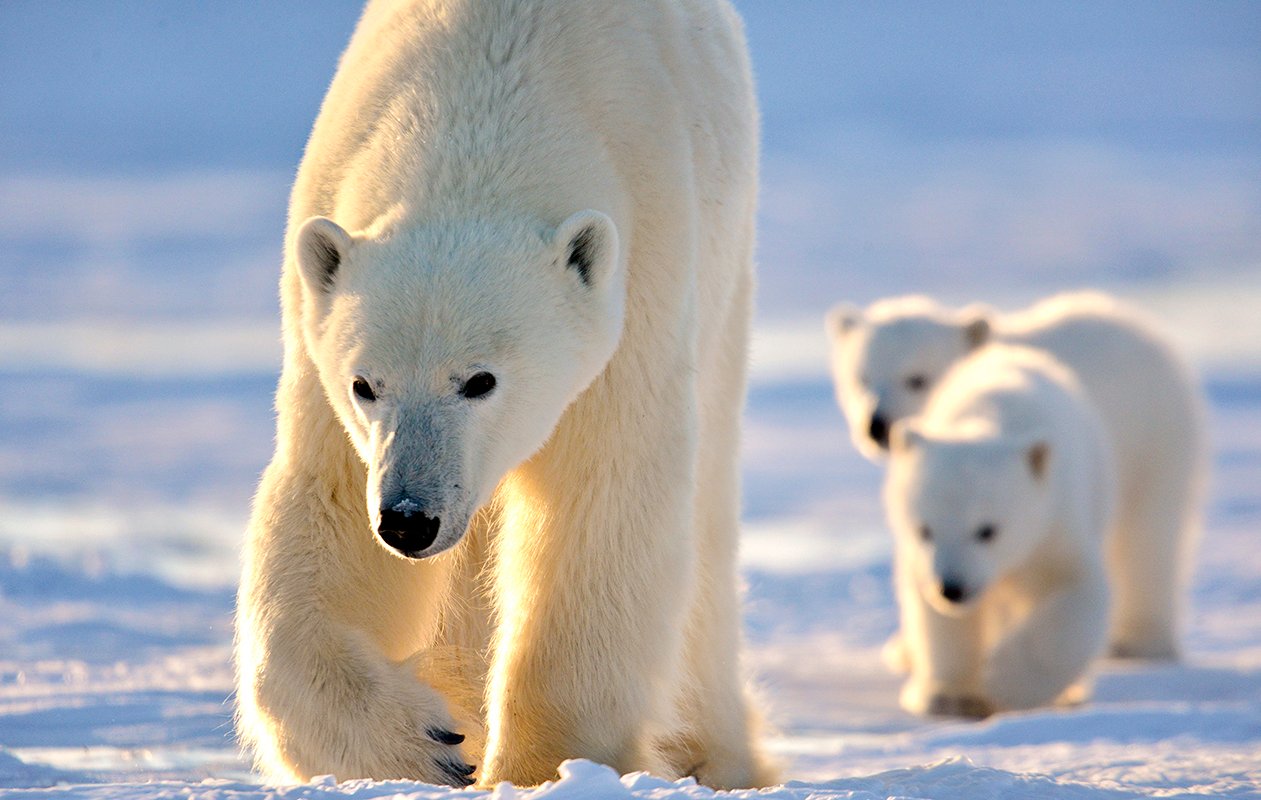 Arctic Kingdom seeks to ensure that all of our trips contribute to the economy of the region. Tourism and film production can be a real boon to northern communities, providing income, positive cultural exchanges, and bring focus to the natural environment.
We have a 'total approach' to responsible tourism. Everything, from the way we plan and operate our trips to the practices of Arctic Kingdom as a company, is geared toward making a positive impact on the regions we visit. Arctic Kingdom trips are designed to allow a high degree of economic benefit to the communities;
we hire local guides and local drivers, buy local produce (whenever possible), eat local food, and use local services, thus ensuring that as much money as possible is retained within the local economy and the host communities. We are continually reassessing our trips, trying at all times to ensure that they are socially, economically, and environmentally sound.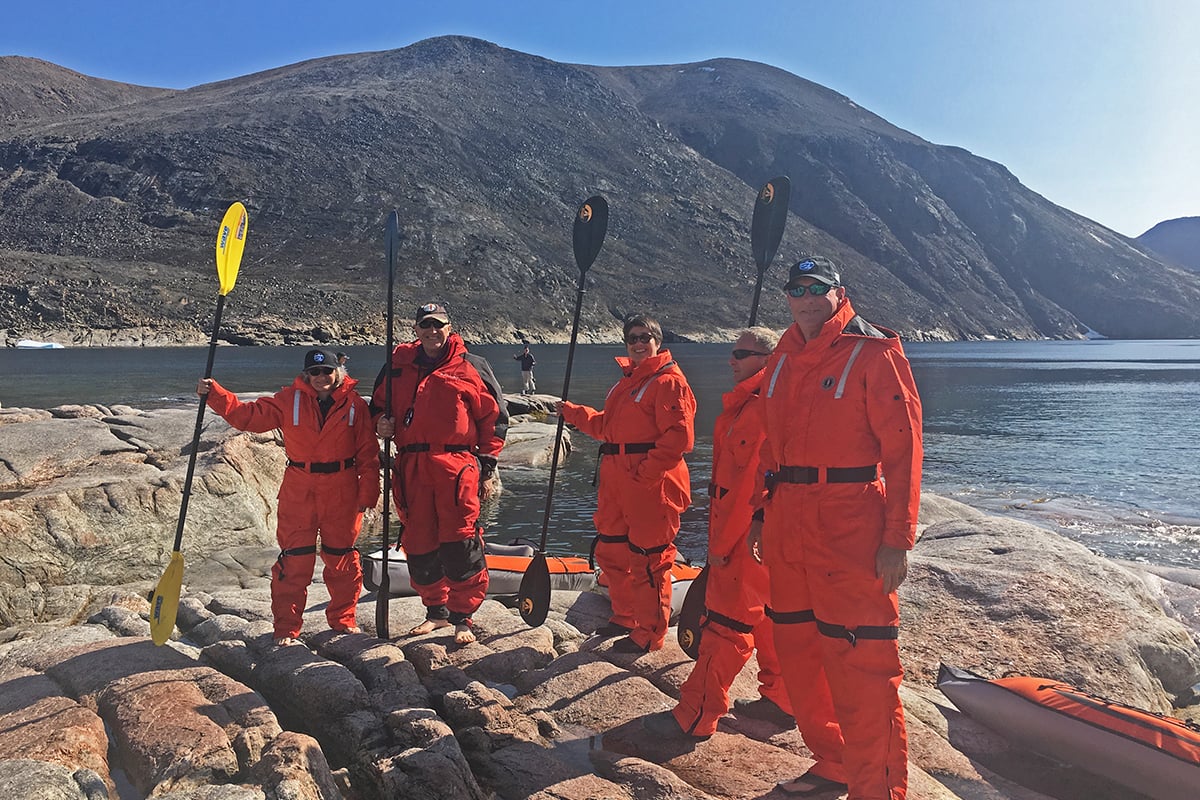 RELEVANT READING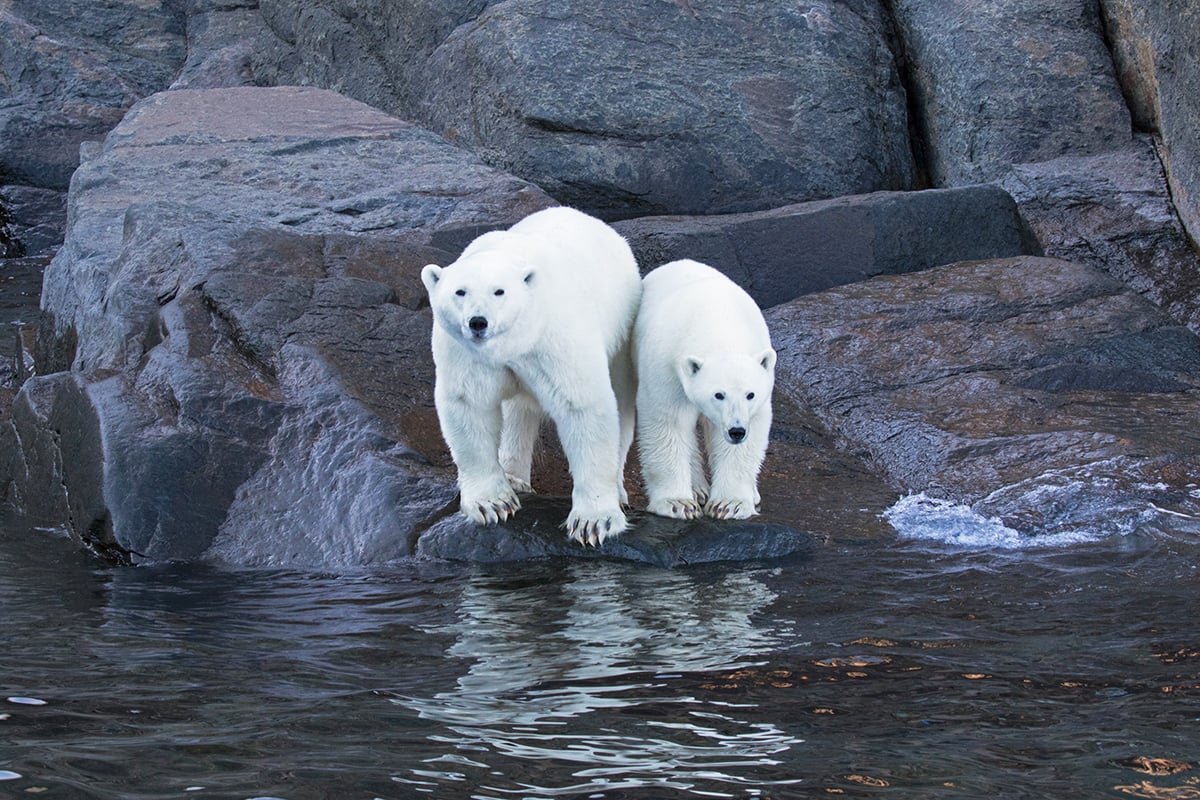 To help you prepare for your adventure and learn more about the wildlife and regions you will be visitng, we suggest the following reading materials:
CAMERA GEAR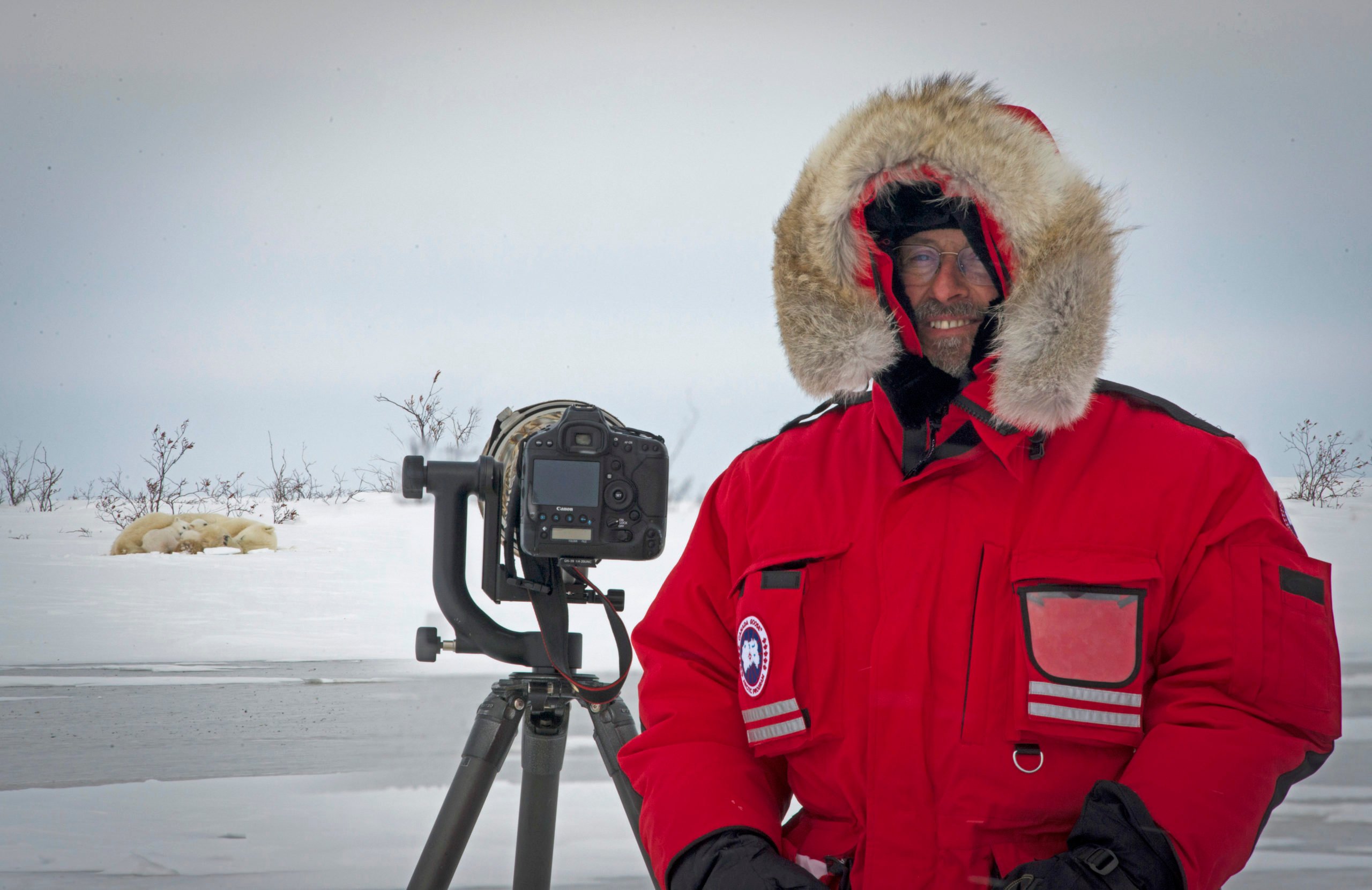 The gear you bring on an Arctic Safari depends on you! Remember, wildlife will generally be 100m away or more. For serious photographers, with the variety of wildlife and scenery available to shoot, it's a good idea to bring a telephoto lens (minimum of 300mm), a mid-range zoom (70-200mm), a teleconverter (1.4x or 2x), and a wide-angle lens (24mm or less). If you do not own a lens that fits these suggestions, renting a lens from a photography store is an economical option. Other guests have success with point-and-shoot cameras. Many photographers also find bringing a full-sized tripod or monopod beneficial.
The weather in the Arctic can be unpredictable. Depending on the season, we recommend bringing snow or rain covers and heavy-duty plastic bags to wrap your gear in the case of extreme weather. With spectacular sights at every turn, you will find yourself snapping more shots than usual. We'd hate for you to miss out on a great shot because your battery ran out! Don't forget to pack extra memory cards, batteries and chargers.
Due to the northern conditons, your cameras will face, we suggest taking partcular care when you bring your camera in from the cold temperatures of the outdoors into the warm temperatures of the tent or vehicles. Before bringing your camera inside or outside, please consider:
-- Puting your camera into a heavy-duty plastic bag before coming inside will reduce the condensation affecting your camera, leaving the moisture to form on the outside of the plastic bag. It helps if you put a small rag inside the plastic bag to absorb any moisture.
-- When you come inside, be careful not to switch your lenses right away because the inside of the camera will be exposed to any moisture and temperature shifs.
-- Be careful going outside again soon afer coming inside, for example, going back out to photograph the Northern Lights. That temperature shift can be harmful, going from the outside to the inside, and back to the outside again.
IMPORTANT NOTES
High-performance professional cameras are generally built fully sealed, meaning they are protected from harmful conditions. You should not assume it is built fully sealed unless you know for sure. We always suggest taking thorough care of your gear.